Ponieważ okazało się, że mamy jeszcze dwa tygodnie do rozpoczęcia zajęć, a papierkowa robota idzie naprawdę wolno, postanowiliśmy skorzystać z okazji i trochę pozwiedzać. Jako, że właśnie w tym czasie (2-3 września) odbywa się Janmastami (święto narodzin Kriszny) udaliśmy się do Mathury i Vrindavan.
Do Matury najłatwiej dostać się pociągiem z New Delhi. A żeby dostać się z Ghaziabadu do Delhi trzeba skorzystać z autorikszy, a potem metra. Tak więc wyszliśmy za bramę kampusu i rozpoczęliśmy przygodę ;)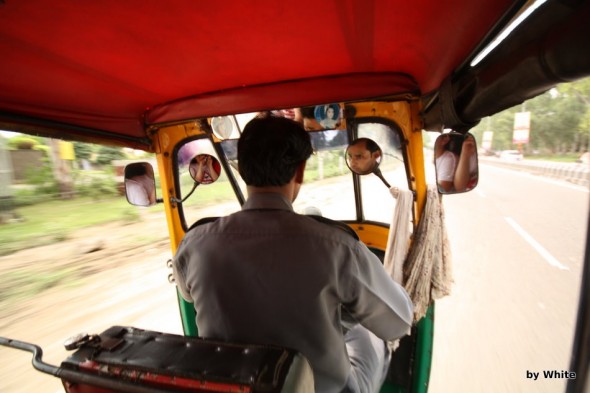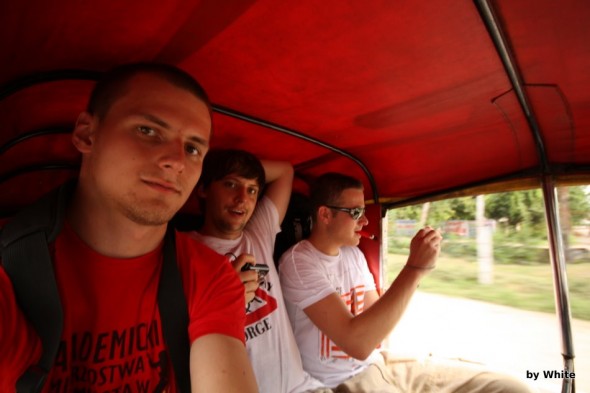 Różne sposoby posługiwania się motorem: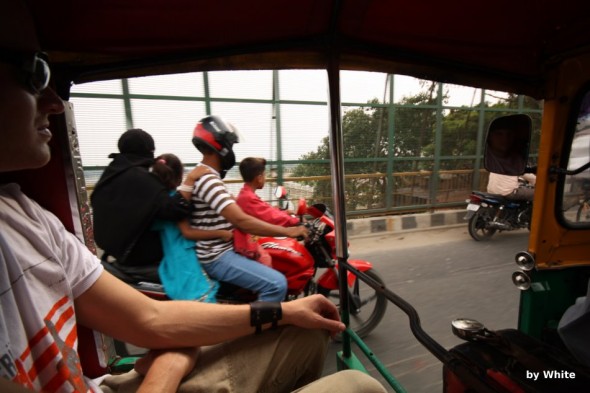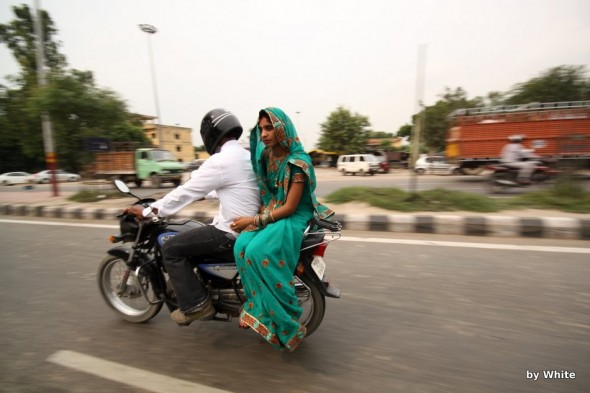 Stacja kolejowa New Delhi (uwaga – Delhi ma kilka różnych stacji!) – najwygodniej dojechać do niej metrem. Wysiadając z niego należy od razu przejść kładką na drugą stronę torów i udać się do głównego budynku. Tam, na pierwszym piętrze znajdują się specjalne kasy dla turystów (UWAGA! W tej chwili przeniesione z powodu remontu do pokojów 122 i 123). Należy nie wierzyć nikomu (nawet pracownikom kolei) , że są one zamknięte, przeniesione lub że nie możecie kupić tam biletu na interesujący Was pociąg.
Pociągi Indyjskie to osobny rozdział, my mieliśmy okazję podróżować drugą klasą (najgorsza z ośmiu, bez rezerwacji). Miało to swój urok ;).
Po jakichś dwóch godzinach, wieczorem dotarliśmy do Mathury, gdzie uczestniczyliśmy w obchodach Janmastami, ale o tym opowiem później ;).
Podobne wpisy: