Hej!
Właśnie dotarłem do IMT Ghaziabad  (Indie), gdzie spędzę pół roku próbując się nie uczyć (Erasmus Mundus ;)).
Pierwsze wrażenie: DUSZNO! Po prostu sauna (mimo przylotu o 0:20). Na szczęście pokoje w akademikach wyposażone są w klimatyzację ;). Poza tym nie ma zbyt dużo wyposażenia ;).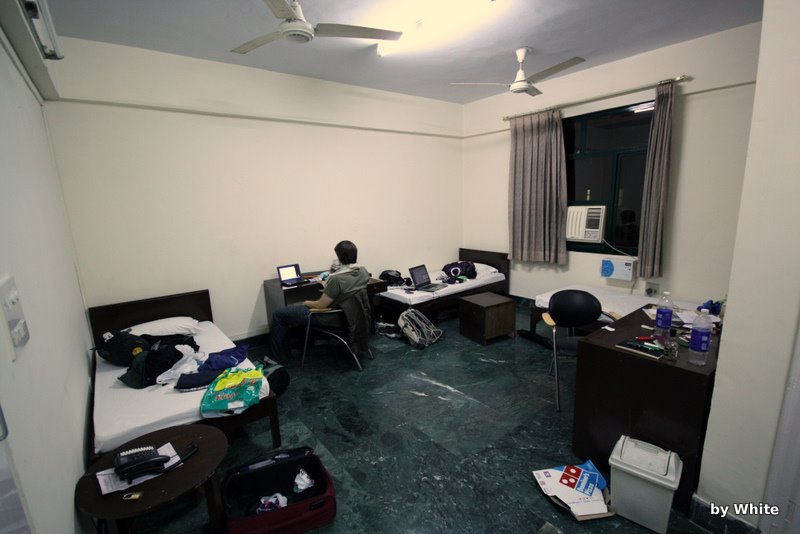 To co jeszcze mnie zaciekawiło, to ogromna ilość gekonów, chodzących bez stresu po ścianach np. w korytarzu. Dobrze, dobrze, niech zjadają te paskudne komary!
Podobne wpisy: